Lee's Summit Parenting Plan Lawyer
Providing Personalized & Proficient Representation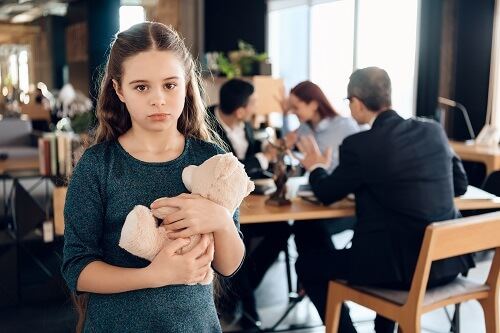 If you are going through a divorce or separation and you have children, one of the most challenging tasks is coming up with a parenting plan on which you and your former significant other can agree. An experienced parenting plan lawyer can help you with this process, providing you with the guidance and support you need to successfully resolve your issues. At The Worstell Law Firm, our parenting plan lawyers in Lee's Summit have years of experience in this complex practice area. Since 2004, we have been helping clients across Kansas and Missouri establish effective parenting plans.
To get help with parenting plans, contact The Worstell Law Firm at (816) 338-7877.
What Are Parenting Plans?
When parents separate or divorce, they must decide how their children will be raised. Parenting Plans are documents in which the parents, with the assistance of an experienced family law attorney, outline how their children will be raised, as well as resolve other important issues such as child custody, visitation and expense division.
A parenting plan will often identify:
When and how much time each parent will spend with the children
A plan for the division of important holidays and birthdays
How medical decisions will be made
How educational choices will be made
How religious decisions will be made
The methods of communication the parents will use
How expenses can be divided
Parenting Plans can help reduce conflict between parents as they provide clear guidelines and establish clear expectations. This limits the space for arguing about things such as how the child's summer vacations will be spent or what type of school they will attend. It is also a good idea to focus on establishing a parenting plan that is realistic and flexible.
Parenting Plans Missouri
In Missouri, written parenting plans are required for all custody cases. Parents can work together to create a plan and then submit it to the court. If the court finds the plan to be in the best interest of the child, they will likely approve it.
How a Lawyer Can Help
Experienced child custody lawyers in Missouri can help you with your parenting plans. In addition to helping you address everyday parenting situations, a professional parenting plan lawyer can also bring your attention to more complicated parental issues, such as when a parent has to move out of state for work or what to do as children get older and new situations arise.
At The Worstell Law Firm, our divorce attorneys have extensive experience creating parenting plans for clients. Additionally, we can facilitate effective mediation services. We are dedicated to helping families reach fair and reasonable parenting plans. We know how important it is to you to protect your family and to ensure that your children's needs are being met. When you work with us, we make you and your family our top priority.
To take the first step in establishing a parenting plan, call our law firm at (816) 338-7877.