Lee's Summit Divorce Attorney
Jackson County Divorce Attorneys Helping Clients Navigate the Divorce Process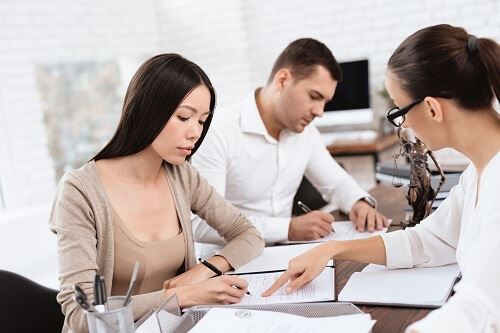 Divorcing a spouse, no matter how long you've been together, is always difficult. From property and asset division to figuring out child custody, it can feel overwhelming.
An experienced Lee's Summit divorce lawyer like the ones at The Worstell Law Firm can help you feel more confident throughout the entire legal process. Our goal is to help our clients understand all of their legal options and to come to a fair divorce settlement in which their best interests are protected. Whether you have already separated or you are just beginning to consider a divorce, we can provide well-informed advice and strong representation.
Is There An Advantage To Filing For Divorce First?
If you file first, you control when the divorce gets submitted. You can decide to cancel the divorce if your spouse has not filed a response. By submitting initially makes you the Petitioner and the spouse will be the Respondent. At trial, if your divorce case goes that far, you would go first.
Schedule a consultation with one of our Lee's Summit divorce attorneys. Call our law firm at (816) 338-7877 today!
Missouri Divorce Process
Missouri is a no-fault divorce state, which means that if you want a divorce, you only need to tell the court that your marriage is irretrievably broken. This type of divorce doesn't require you to prove that your spouse is at fault for the end of your marriage. You will, however, need to testify that your spouses' actions make it impossible to remain married to them. This could be something as simple as saying that your spouse nags you or that you can't trust them because of previously broken promises.
Missouri also has a residency requirement that stipulates that at least one spouse must have been a Missouri resident for at least 90 days before filing. Missouri also has a mandatory 30-day cooling off period after you file. This is set up so that couples have more time to reconcile before the divorce is finalized. Our Jackson County divorce attorneys can help navigate the Missouri divorce process, contact us today for a consultation.
Is Missouri a 50/50 State for Divorce?
No, Missouri is not a 50/50 state for divorce. Missouri is an "equitable distribution" state, meaning a court will decide how to divide marital property if the two parties cannot reach an amicable settlement. The courts will attempt to divide property and assets fairly and equally. Still, it doesn't mean that the assets will always be divided on a 50/50 basis.
Does Adultery Affect Divorce in Missouri?
Adultery does not affect divorce in Missouri, because it is a no-fault divorce state. The only reason or "grounds" you need to file for divorce in Missouri is that your marriage is "irretrievably broken." This could be due to marital misconduct or any other reason, as long as it lead to the breakdown of your marriage.
Providing Personal Attention Throughout Your Divorce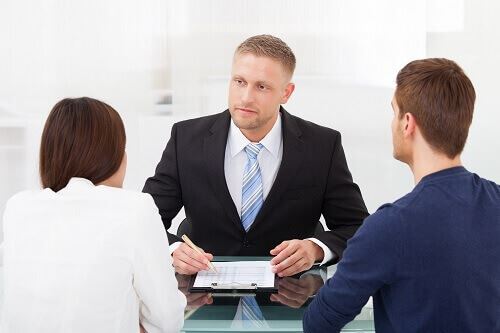 Decisions made during the divorce process need to be made carefully, and their impact on your and your family's future must be considered. Every family is unique and, consequently, divorce cases require a detail-oriented, personalized approach. An experienced Missouri divorce attorney will uncover all of your options and ensure that you fully understand the decisions being made.
A divorce attorney in Missouri can help you with the following matters:
Business evaluations
Property division
Debt division
Visitation
While some divorces are straightforward, many of our clients have complicated financial situations and unique child custody circumstances. An experienced Jackson County divorce attorney familiar with all areas of family law can help you uncover hidden assets, resolve pension and retirement account circumstances, and assist you with custody arrangements should one parent need to move out of state.
How Our Jackson County Divorce Attorney Can Help
The process of divorce can feel like a struggle. Our divorce lawyers in Lee's Summit are committed to helping clients through this process so that they can move on with their lives. Our family custody lawyers have been helping clients across Kansas and Missouri since 2004. We can help with any divorce case, including highly contested cases. Even if your situation is complicated, we have the skill and experience to handle your case. The Worstell Law Firm offers a full range of family law services, including divorce mediation.
To get help today, call our divorce attorneys in Lee's Summit at (816) 338-7877.