Lee's Summit Child Support Lawyer
Committed to Getting You the Results You Need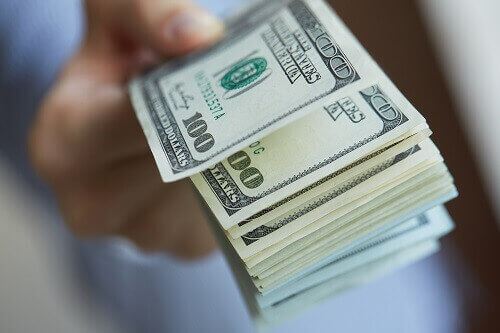 Founded in 2004, The Worstell Law Firm is committed to helping families through difficult legal situations, including divorce, child custody, and coming to fair child support agreements. Whether you are divorcing your spouse or separating from a former partner, if you share children, it can be challenging to agree on who must pay child support and in what amount. Our Lee's Summit child support lawyers can help. With years of experience handling these types of cases in Kansas and Missouri, we can guide you through each stage of the process.
Schedule a consultation today to discuss your child support case. Contact The Worstell Law Firm at (816) 338-7877.
Determining Child Support Payments
There are a lot of different factors that are considered when determining child support. First and foremost, the best interests of the child are considered. Child support is different than spousal support or alimony, and its express purpose is to ensure that the needs of the children involved are fully met.
Some of the things considered when determining child support include:
Where the child will spend the majority of their time
Their quality of life before the divorce or separation
Existing medical expenses and needs of the child
The educational needs of the child
Existing childcare costs
Costs associated with any extracurricular activities the child is involved in
The financial capacity of both parents to provide for the child's needs
Once a child support order has been established, the individual required to pay must comply. If this does not happen, a child support attorney can help you return to court and deal with the issue.
At What Age Does Child Support Stop in Missouri?
Child support in Missouri typically ends when the child turns 18 or graduates from high school, whichever comes later. However, there are some exceptions to this rule. Child support may continue past age 18 if the child is:
Physically or mentally incapacitated and unable to support themselves
Enrolled in a full-time program of higher education
Serving on active duty in the military
If you have questions about child support in Lee's Summit, Missouri, you must speak with an experienced family law attorney.
Do You Have to Pay Child Support if You Have 50/50 Custody in Missouri?
If you have 50/50 custody with your co-parent, you may still have to pay child support in Missouri. Nothing in state law prohibits a family court from awarding child support—even when both spouses share equal parenting time.
We Can Help with Child Support Modifications
Circumstances change, and you may find yourself in a situation that requires a modification to your original child support order. When this happens, it is important that you work with a Lee's Summit child support attorney familiar with filling modifications, like ours at The Worstell Law Firm. It is important that if you find yourself in a position where you cannot make your child support payments, you contact a family law attorney as soon as possible. Do not ignore your child support payments. If you do, you may face serious legal consequences.
Our child support lawyers in Lee's Summit have the experience you're looking for. Call us today at (816) 338-7877.